There are quite a few caravanners in the UK in fact more than 2 million take a trip in a caravan or campervan every year. There are a whopping 555,000 touring caravans registered across the UK and that means that we need the right cars to tow them.
So what are the best used towing cars for under £20,000?
We've been sifting through and we've found a range of top notch touring cars in all shapes and sizes!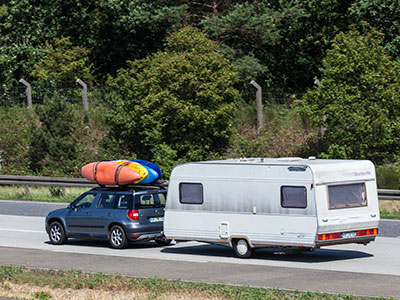 Skoda Yeti (2017)
2.0 TDI SCR 4x4 150ps
Towing Capacity: 2100KG
Price: £15,000-18,000
No one had named a car after a mythical beast before but Skoda took a gamble that paid off. Skoda somehow made a van-inspired design become the subject of intrigue. As Skoda has been part of the VW Group for a good while now so the German build quality and meticulousness is present in the Yeti.
It's a hugely practical compact vehicle with 416 litres of bootspace and plenty of room for five people. For the money, you can expect to get a car with around 30,000 miles on the clock.
Bag yourself a special edition Laurin + Klement from 2015 and you'll get brown leather seats, touchscreen Sat Nav and park assist- if any of that means something to you.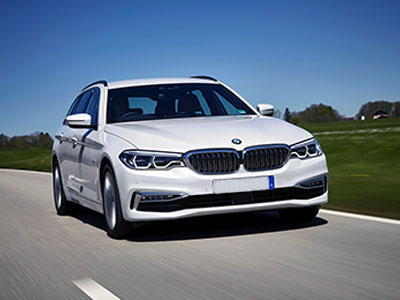 BMW 520d xDrive Touring (2017)
Towing Capacity: 2000kg
Price: £20,000
If you want to cruise in a whoosh of Bavarian luxury whilst towing your accommodation, then this is the best buy for you.
The two-litre diesel engine produces an adequate 188bhp and without a caravan will take you from 0-62mph in under 8 seconds which makes it an ideal motorway cruiser. When a caravan was attached, the BMW was found to feel rigid and unshakable at speed.
You'll get plenty of tech on board for your money with Bluetooth hands free, cruise control, Sat Nav, dual zone climate control and cossetting leather seats. You can expect to find a good one with full service history with under 60,000 miles for the money- that's a lot of car.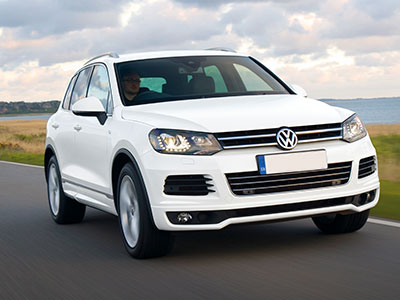 Volkswagen Touareg (2017)
3.0 TDI 262 4Motion
Towing Capacity: 3500kg
Price: £19,000-20,000
Now I know what you're thinking, a three-litre V6 might be a bit overkill but this one goes out to the double-axel caravan owners as the Touareg will certainly do the job.
This model was a pretty high spec and it has all the things you'd expect to get from a high-end German SUV. With tech, plushness and a bootfull of power- 260hp to be precise.
You'll get climate control, an automatic tailgate, a cooled and lockable glovebox, heated front seats, parking sensors, Bluetooth, Sat Nav and a heated steering wheel. All attached to a three-litre V6 with around 60,000 miles on the clock. Bargain.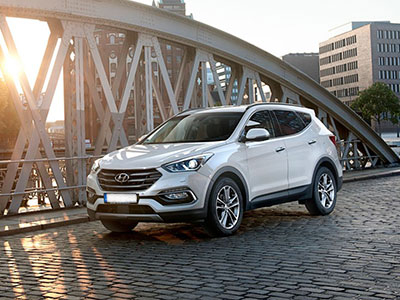 Hyundai Santa Fe (2017)
2.2 CRDi Blue Drive Premium Auto 4WD
Towing Capacity: 2000kg
Price: £18,000-19,000
It's hard to believe that we've had the Hyundai (Hundee) Santa Fe on UK roads for more than two decades now and it has certainly cemented itself within the caravanning community- it's easy to see why.
A decent towing capacity coupled with smorgasbord of tech and 7 seats makes for a great family towing car. For the money you'll get one with about 40,000 miles on the clock which is good.
With just a touch under 200hp you won't struggle on an incline with the Santa Fe even with two tons of pure holiday behind you.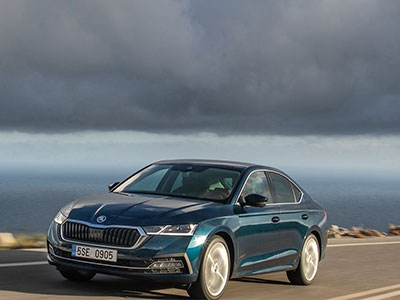 Skoda Octavia (2020)
2.0 TDI SE L Hatchback (150ps)
Towing Capacity: 1800kg
Price: £19,000-20,000
If you're just looking for a normal car and you don't want a high-riding SUV then this might be option for you. Seamlessly switch from a sales call to a caravan site with an executive saloon.
It has all the bells and whistles you can expect from a modern car these days and it will drive like an executive German saloon- without a caravan on the back it will do 67mpg!
For under £20,000 you'll get less than 50,000 miles on the clock and that's nothing for a 2 litre diesel mile-eater.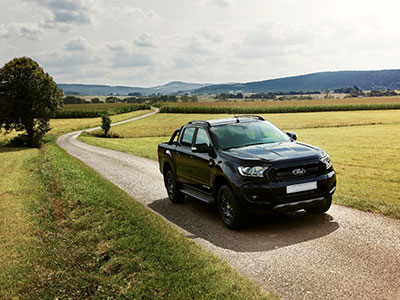 Ford Ranger (2016)
3.2 TDCi Wildtrak DoubleCab 4WD
Towing Capacity: 3500kg
Price: £20,000
This one is a slightly less understated option than some others on the list but it certainly has some pulling power. There are a few engine options to choose from with the Ranger, from a 2 litre all the way up to a 3.2, but all of them have the same towing capacity- so it really just depends on how much extra power you think you'll need.
You will notice that you'll need to fill up more than you might like but practicality wise you can't really get much more space- especially if you get a cover for the loading bay.
If you're concerned that the interior will be a touch too utilitarian and primitive then don't be. Modern pickup trucks are very similar to large SUVs when you're behind the wheel so you can expect much the same in comfort and luxury levels.
You'll get your large slice of American pie with about 60,000 miles on the clock for the budget but that's a hell of a lot of car.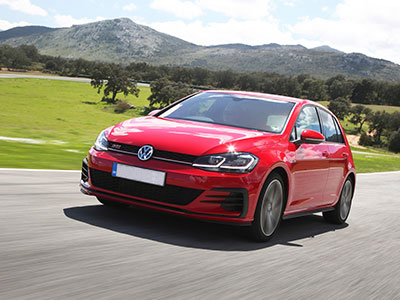 Volkswagen Golf (2018)
2.0 TDI 184 GTD BlueLine DSG
Towing Capacity: 1600kg
Price: £20,000
It's a Golf. You know it won't be terrible so let's just have a look at the numbers. This one is a 2-litre diesel that produces just over 180bhp and for the majority of the time it will just be a lovely understated Golf- ready to hitch a caravan to should the weather perk up a bit.
You'll get one with about 60,000 miles on the clock for the money and it will have all the features a premium modern hatchback should with screens galore and plenty of connectivity. It will also be quite good to drive.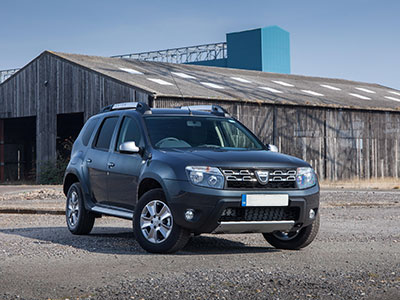 Dacia Duster (2019)
1.5 Blue dCi Prestige 4WD
Towing Capacity: 1500kg
Price: £16,000-17,000
Despite some quite negative press and public opinion surrounding Dacia as a brand they have done rather well in the UK- with sales figures improving every year.
Although the Duster doesn't have the highest towing capacity, the 1.5 litre diesel is economical and you'll get quite a lot of car for your money if you can ignore the badge. For around the £16,000 mark you'll get one with about 30,000 miles on the clock, parking sensors/cameras, Bluetooth, touchscreen Sat Nav, climate control and keyless entry.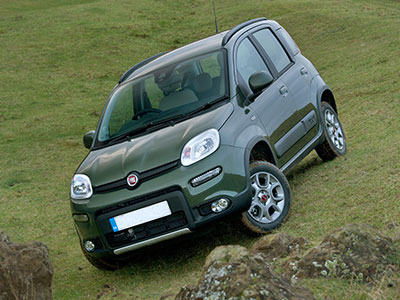 Fiat Panda 4x4 (2014)
1.3 Multijet 4x4 Cross
Towing Capacity: 800kg
Price: £8,000-£9,000
Now I know what you're thinking, not your typical towing car but it's perfect for the micro caravans and the addition of the 4x4 system is perfect for grassy caravan sites.
The Panda 4x4 has been around since 1983 and there is cult following for the gutsy little underdog. Although 800kg isn't that much, it can still accommodate a whole host of caravans at the smaller end of the scale. It has also got a funky interior and plenty of comforting technology- like dual zone climate control, hill hold assist, aux connection for your tunes and a hands free phone system.
Sadly, Fiat stopped making the Panda 4x4 so you can get a 2014 model with full service history and only 40,000 miles on the clock. We love a Panda 4x4.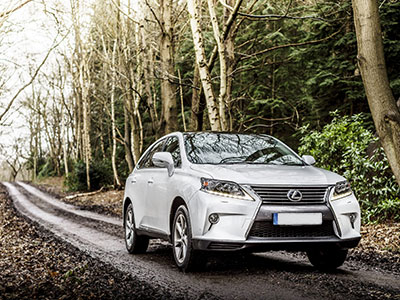 Lexus RX450H (2014)
3.5 V6 Luxury/ F Sport
Towing Capacity: 2000kg
Price: £19,000-£20,000
If you're thinking luxury SUV, Lexus won't be outside of the top five. If you're towing a caravan then you'll struggle to do it in more comfort than in a Lexus RX450H.
You'll be held in leather and kept from the worries of road noise whilst wafting along using cruise control. The RX450H has memory settings on both the steering wheel and the seat so you'll always have the correct driving position for when you're ready to whoosh off again.
Not that we want you to have an accident but the Lexus has about 25 million airbags to make sure your face doesn't end up rearranged. That might be a slight exaggeration but it's certainly a safe car with passive and active safety features.
For this kind of budget you can expect to get all of these things, a 295hp diesel engine and 50,000 miles on the clock. Not bad then.
European Driving kit and Breakdown kit
If you're thinking of a making a hop across the channel and enjoying some European sights, sounds, smells and flavours then there are a few bits you'll need to take with you. To make sure you've got all the things that you need in one handy bag then get yourself a European Driving Kit.
If you're staying closer to home and you aren't crossing any body of ocean then you won't need a European Driving Kit but to make sure you're covered in the event of an unplanned stop at the side of the road then stay prepared with a Breakdown Kit.